Secret Meetings REVEALED! Obama Just PI$$ED Himself!
|
Everyday the crooked liberal media continues their daily Trump bashing and Russia conspiracies. We now know it's fake news and solely for ratings. However, it is imperative to understand that while the liberal media is freaking out about President Trump having a private meeting with Putin during the G20 Summit, they fail to mention the fact that President Obama did the same exact thing two years ago. (VIDEO BELOW)
According to Fox News, in 2016, Obama and Putin also met "on the sidelines" huddling for 90 minutes, at a G20 meeting over a number of issues, including the Ukraine. Furthermore, they talked on the phone with relative frequency.(VIDEO BELOW)
Michael Crowley, the Senior Foreign Affairs Correspondent for Politico, tweeted a picture from 2015, when President Barack Obama attended the G20 summit in Turkey. (See below)
**The liberal media had NO PROBLEM with a face-to-face, off-the-record meeting between the presidents of the United States and Russia. At least, not when it was Obama. Take note: Susan Rice also pictured below.
View image on Twitter
When Obama and Putin had a hotel lobby "pull-aside" at the G-20 two years ago, Susan Rice was there. pic.twitter.com/jj7gGzQ8DB

— Michael Crowley (@michaelcrowley) July 19, 2017
BUT WAIT! THERE'S MORE!
2009 – A two-hour meeting in Moscow: Obama and Russian Prime Minister Vladimir Putin, center right, converse while having traditional Russian tea on a terrace at Putin's residence outside Moscow on July 7, 2009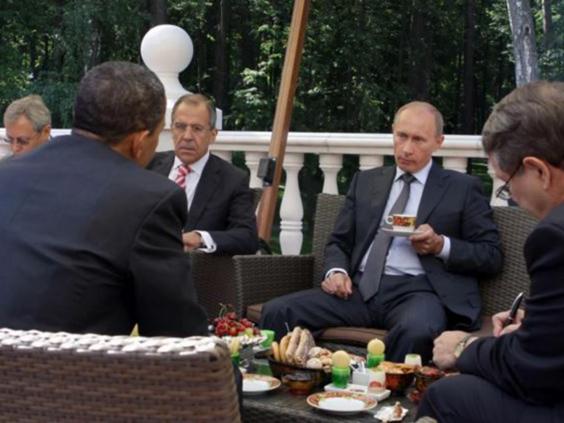 2012 – Another two-hour meeting in Mexico: Putin and Obama meet in Los Cabos, Mexico June 18, 2012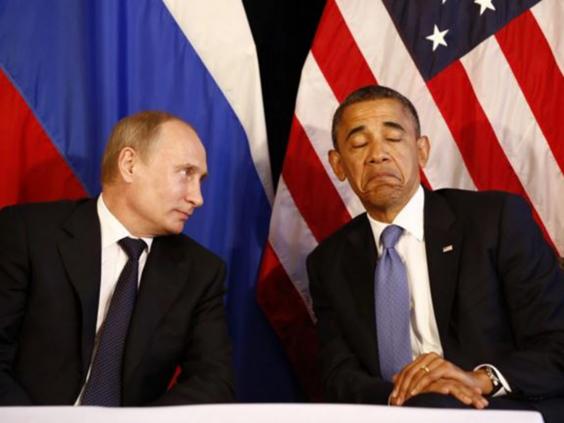 2013 – An awkward photo, a canceled meeting and a 20- to 30-minute private talk. Obama and Putin at a Group of 8 summit in Northern Ireland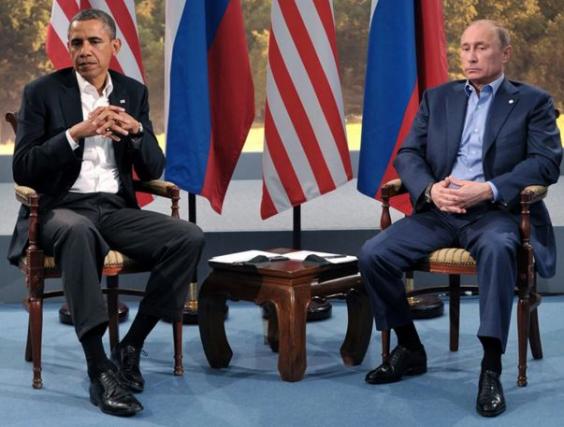 2014 – A 15-minute conversation during the D-Day commemoration in France: After a comically awkward meeting on a big screen, Obama and Putin had a real face-to-face meeting on the sidelines of a D-Day lunch in Colleville-sur-Mer, France. The pair broke away from the crowd and spent about 15 minutes talking about Ukraine.
2014 – A brief talk in Beijing: Putin and Obama talk on the sidelines of the Asia-Pacific Economic Cooperation summit in Beijing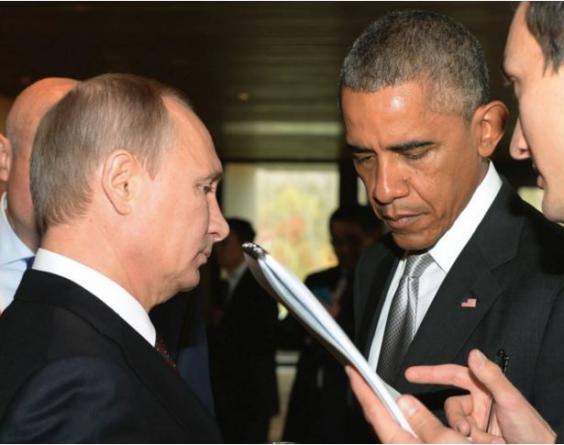 2015 – A tense toast in New York: Obama and Russian President Vladimir Putin toast during a luncheon hosted by U.N. Secretary General Ban Ki-moon during the 70th annual U.N. General Assembly in New York on Sept. 28.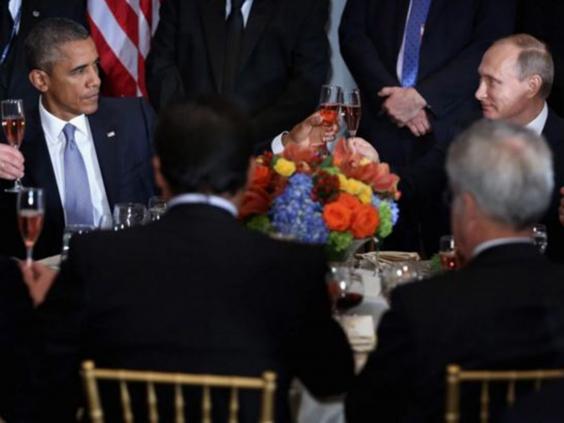 2015 – A behind-closed-doors chat in Paris: Obama and Russian President Vladimir Putin shake hands at the U.N. Conference on Climate Change in Paris on Nov. 30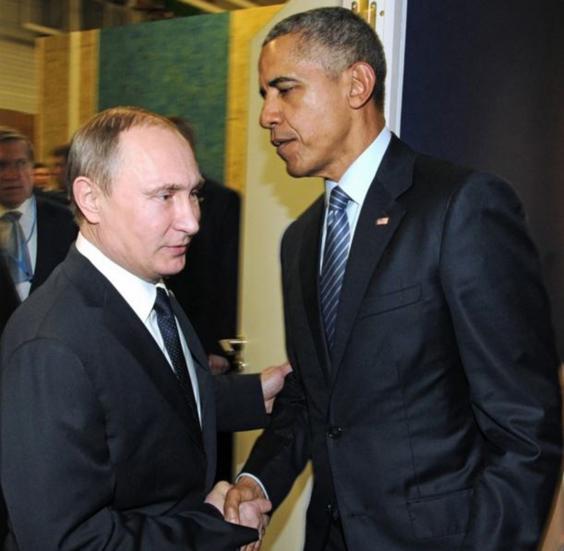 The liberal biased media fails to report and conveniently overlooks the conversation Obama had with Russian President Dmitry Medvedev in 2012. Obama promised "more flexibility" with Russia after the election. (VIDEO BELOW)
WHERE WAS THE OUTCRY WHEN OBAMA MET WITH PUTIN? The destroy Trump media is DONE. Here is your "Russia collusion."
(h/t Silence is Consent) (h/t Independent.co.uk)
Follow @Daily_Express24
please like our page for more update